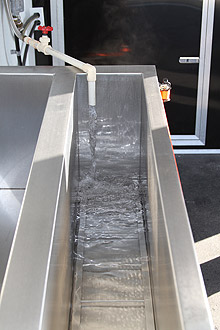 Our first step in to set the water temperature just right depending on the type of blind we are cleaning.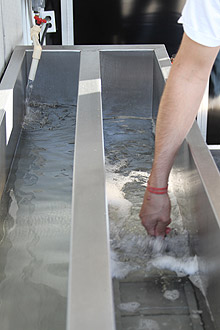 We then add the right solution of water softener and our 2 part proprietary cleaning agents.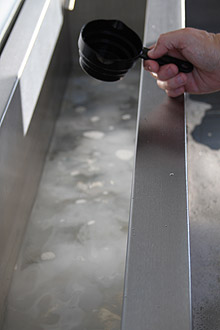 We then add a special drying agent to the rinse side of the machine that allows the water to bead up and roll of the blinds quickly resulting in having the blinds dry when we bring them back into your house.